As a premier provider of arts and cultural programming, the University of Mary Washington welcomes patrons to its campuses each year to experience music, museums, the fine arts, theatre, and lecture series. UMW Arts and Culture is an alliance of eight distinctive sites and programs at Mary Washington that provide inspiring events and exciting opportunities for the university and regional communities.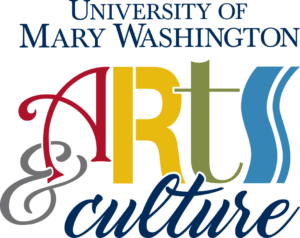 Upcoming UMW Arts & Culture Events
Mar 18 – May 21

all-day
Gari Melchers Home and Studio
A juried exhibition featuring photographs of the buildings, grounds and gardens of Belmont. Awards determined by popular vote. Opening reception for members, artists and guests on Friday, March 17, 6-8 pm.
Apr 22 @ 10:00 am – Apr 23 @ 4:00 pm
duPont Gallery
Annual Student Art Exhibition features work by UMW Studio Art Students guest juried by Hasan Elahi.
Apr 22 @ 1:00 pm – Apr 23 @ 4:00 pm
Ridderhof Martin Gallery
This exhibition examines a rich moment in American art through artist Margaret Sutton's work and long career. Students in Professor of Art History Marjorie Och's Laboratory in Museum Studies class are curating the exhibit in[...]
Apr 23 @ 10:00 am – 5:00 pm
Gari Melchers Home and Studio
Enjoy the beauty of Belmont at the most delightful time of the year. Gather friends and family to take a tour of the historic house and the artist's studio. Wander the gardens and hike the[...]
View Full Calendar