Five short words can go a long way toward mental wellness: "How are you feeling today?"
"It's something every single member of our community can do for our students," said Tevya Zukor, director of University of Mary Washington's Talley Center for Counseling Services. "That kind of check-in can mean the world to someone who's feeling isolated and disconnected."
And who isn't feeling a little off-course and overwhelmed these days? Especially students. With final exams and the fuss of the upcoming holiday season upon them – not to mention a global pandemic and the aftermath of a divisive election – more first-time mental health service-seekers are turning to the Talley Center. Zukor sees a positive side to the uptick in visitors. Young people are discovering the world of mental health, beginning to build coping strategies and dissolving the stigma around asking for help.
"It's OK to want support and seek feedback and guidance when we're not feeling well," he said. "There's nothing shameful about seeing someone to help navigate the world. That doesn't make us flawed; it makes us human."
As the Talley Center works to meet students' mental health needs – enhancing appointment availability, maintaining support groups and forming an Election Day partnership with the James Farmer Multicultural Center to manage stress and anxiety – others are pitching in, too. The UMW Student Government Association presents Can We Talk COVID-19, an hourlong Zoom discussion sponsored by the Rappahannock Area Health District, tonight at 6. And mental health resources and mindfulness training opportunities are cropping up all across campus.
Here's some of what's happening:
Talley Center for Counseling Services
Counseling services are being provided by appointment via phone and Zoom. Daily crisis appointments are available. To get connected with services, contact the office at 540-654-1053. The following support groups remain active:
Understanding Self & Others
Adjustment Group
Sleep Improvement/Management
Self-Esteem Group
LGBTQ+ Support Group
Social Anxiety Group
Meet the Talley Center counselors via Instagram videos posted by the Student Government Association.
Can We Talk COVID-19, tonight at 6. An hourlong Zoom discussion presented by the UMW Student Government Association and sponsored by the Rappahannock Area Health District.
Guest House Mindfulness Based Meditation Practice Workshops, Nov. 11 and 18, 4 to 5:30 p.m. Workshops via Zoom provide students a safe space to share thoughts through restorative dialogue and to explore mindfulness meditative practices to reduce stress and anxiety. Sponsored by the James Farmer Multicultural Center and the office of Equity and Access, and led by Oliver and Paulette Johnson, Optimal Health Enterprise.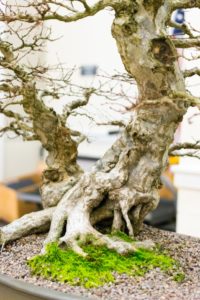 20-Minute Meditation with Lily, Nov. 11, 9:30 a.m. Held in-person next to the Pollinator Garden at the back of Goolrick by the pedestrian bridge or via Instagram Live. Presented by Campus Rec. Yoga class follows at 10 a.m.
Eagles in Recovery
Eagles in Recovery is available to all students who need assistance with addiction recovery. The program can also put students in touch with those who can help with active addiction.
Zen Garden
A peaceful outdoor spot for calmness and serenity, located between Farmer and Mason halls.
Positivity Post
The weekly email, a dose of glass-half-fullness, is distributed as a Google document that brims with heartfelt material.
The Meditation Space
Located in the James Farmer Multicultural Center, on the second floor of the University Center, the space provides a supportive and spiritually nourishing environment for students from all backgrounds and cultures to reflect and relax.
Free Meditation Calls with Bill Brooks, Wednesdays, 12:15 to 12:45 p.m. Live guided meditation with Bill Brooks, UMW Campus Recreation yoga and mindfulness instructor.