No one really wants to rewind to the past year. But through 10 months taken hostage by a pandemic, riddled with political strife and torn by racial unrest, the University of Mary Washington persevered. And we've got the stories to prove it.
From the launch of the James Farmer centennial celebration and the theatre department's virtual performance of Much Ado About Nothing to the announcement of the new Great Lives lecture series and a pair of alumni weddings at Brompton, UMW news captured success. Of the more than 100 stories published at umw.edu/news in 2020, these comprise the Top 10.
Before COVID-19 crashed onto the scene, UMW President Troy Paino was filled with optimism, which he shared with faculty and staff during the start-of-the-year All-UMW Assembly … and with more than 1,000 interested news subscribers.
Photos create a buzz on UMW social media channels all year long, but this Heslep Amphitheatre wedding photo blew up on Instagram. The story, marking the couple's one-year wedding anniversary, shared the magic behind the marriage.
Higher education reinvented itself during COVID-19; this image-heavy piece filled with 22 photos provided an "eagle eye" view of how the University of Mary Washington campus really looked last fall in the midst of a pandemic.
All University of Mary Washington graduating classes are special, but the group that finished last May, pushing through a global pandemic and all the twists and turns that came with it, deserved a special shout-out.
When COVID-19 forced classes online, UMW Professor of Education John Broome's Higher Ed Learning Collective Facebook initiative went viral, offering a wealth of support to educators around the world who were plunging into uncharted waters.
Mary Washington professors stepped up to share their expertise on every aspect of the pandemic in this eight-week course offered for free to anyone who wanted to take it. Nearly 2,000 people signed up, from as far away as Japan and Ghana.
Involvement is key at UMW, so when COVID-19 called for remote learning and social distancing, the Office of Student Activities and Engagement brainstormed digital diversions and reimagined iconic traditions like Devil Goat Day.
Administrators, faculty and staff spent countless hours preparing for students' return to Double Drive last fall, after the pandemic sent them home in the spring, spacing out Adirondack chairs, securing quarantine and isolation areas, and everything in between.
Jerri Perkins '61 credits Mary Washington for propelling her on a long and successful career in infectious disease, so last April, with COVID-19 hitting its stride, she was eager to share her well-earned words of wisdom with fellow alums.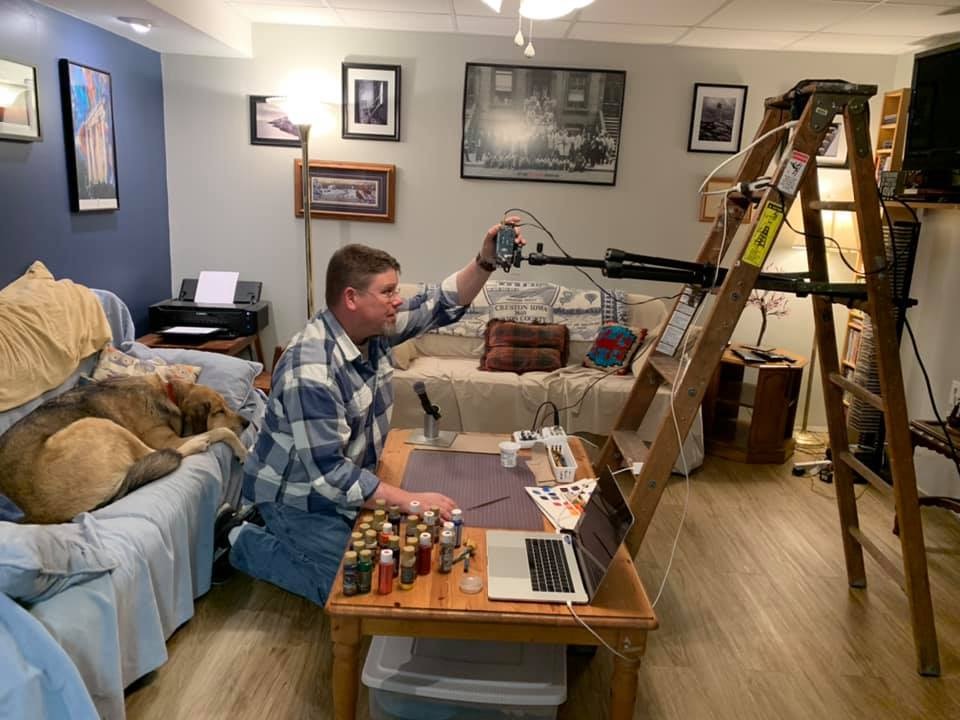 Zoom office hours, YouTube videos and plenty of ingenuity became the norm for UMW professors teaching through a pandemic this spring. Chockfull of photos, this story illustrated the inventive ways faculty found to support and engage students.
***To get the latest headlines by mail each week, subscribe to UMW News.